Yesterday, I finally realized one thing: I like to torture myself by crocheting with fingering/sock yarn. When I started crocheting, I told myself never ever crochet with anything smaller than sport weight...simply because it's a painful thing to do. Then I was gifted with some very nice yarn that are smaller than sport weight from Fiona. Some of them became my VS skirt while others just laid around in my stash, looking at me with vengeful eyes. "Why, why mommy why? Why don't you use me to make something wonderful? Why?" they looked at me and cried whenever I touched them. Such nice kids, one full 100g skein of yellow woolen yarn, one half skein of pink yarn, and one grey skein of virgin wool yarn. Yet I couldn't find an appropriate project for them because they're sock yarn!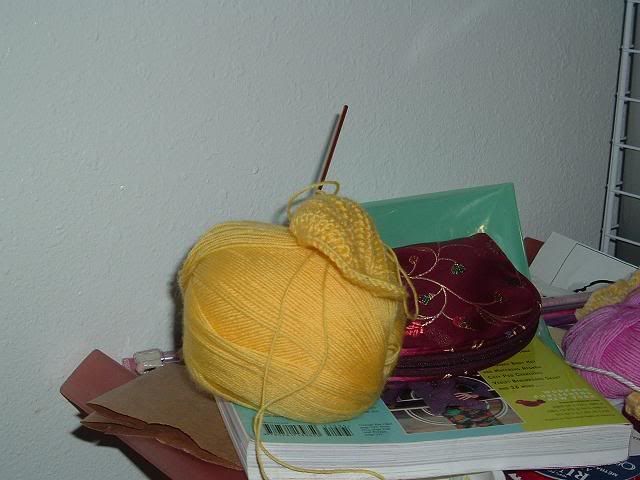 Not anymore! I finally created something that the kids can be used. But I may run out of yarn somewhere along the way and who knows how fast Knitpicks process their orders. Anyhoo, I really enjoy crocheting with sock yarn right now, one weird and unexpected thing I found out myself.
I'm not going to reveal what I'm working on yet, just you wait!